Ebert & Roeper give Clean "Two Thumbs Up"!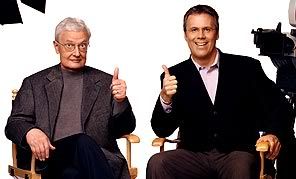 "It's a complex, very successful portrayal of an addictive, selfish, volatile soul who knows she might be running out of chances at a decent life. The supporting cast as well is just excellent. Nolte is even better than excellent."
- Richard Roeper
"[Maggie Cheung]'s very inward. I mean, the quiet little voice in which she answers the interrogation of the policemen, or when she talks for the first time to Nick Nolte, after all of her trouble, shows a wounded private place, and it's such a good performance and she does it in both English and she has some scenes where she speaks French, and in both of those languages, which are not her native languages, she is completely, emotionally right exactly on the right note."
- Roger Ebert
Listen to the review (mp3)
Visit Ebert & Roeper @ Movies.com